Collateral Beauty
sets out to deal with some fairly heavy themes with an almost whimsically high-concept narrative and a hodge-podge of clumsy melodrama and cluttered emotion. Directed by The Devil Wears Prada and Marley and Me helmer David Frankel, this tiresome dramedy comes with a cast of heavy hitters but offers little beyond a cursory study of its central subject – a father dealing with the death of a child.
Will Smiths plays Howard Inlet, a successful New York advertising executive – "the guru who terrifies Madison Avenue." After the death of his six-year-old daughter, Howard becomes a recluse, while his friends/colleagues, Claire (Kate Winslet), Whit (Edward Norton) and Simon (Michael Pena) attempt to keep the company from going under. Howard refuses to acknowledge the problem or relinquish control of the company and instead spends his time writing letters to "the three abstractions" – love, time and death. In a bizarre, almost maniacal attempt to save the business, his friends conspire to make Howard look crazy by hiring three actors, played by Helen Mirren, Keira Knightley and Jacob Latimore, to visit Howard under the guise of 'Love', 'Time' and 'Death.' Somehow they believe the discovery of Howard's faux-madness will discredit him and save the company. What great friends.
Collateral Beauty
is burdened with an overly-earnest script that clumsily pushes its high-concept narrative elements and force-feeds the spectator information that is already painstakingly obvious. Consequently, we're left feeling somewhere in between bewildered and condescended to. At times, the melodrama is layered on so thick that the narrative gets stuck in it and struggles to wade forward – we hear the same perfunctory musing on grief over and over with little or no depth. In just one in a series of lumbering missteps, Collateral Beauty fails to utilise one of it most charismatic leads. For almost the entire first act – and much of the second and third – all we get of Smith is a single-geared, emotionless caricature. Indeed, attempting to communicate heartbroken apathy, Smith settles for a single facial expression and monosyllabic conversation. We get barely a cursory glimpse of the "brilliant" man that Howard used to be, bar a very brief pre-tragedy introduction and the words of his friends. We never get to know Howard and, accordingly, it's tough to actually care what happens to him.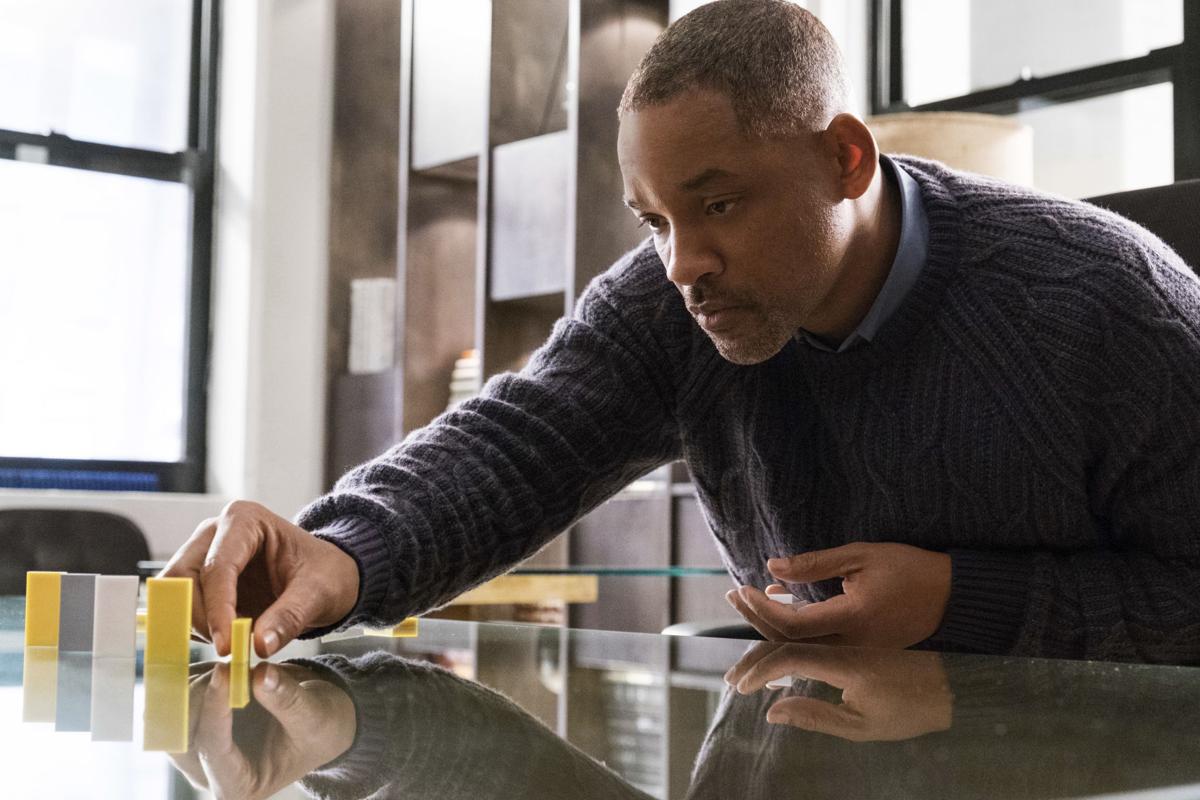 Occasionally, Collateral Beauty strikes up enough energy to force some casual rumination on its central themes – love, time, death (we're told again and again) – but rarely probes deep enough to inspire further contemplation once the credits roll. Its central plot point – the death of a child – is a heavy and deeply complex subject and isn't given the time or depth it requires. Consequently, for all its melodrama, Collateral Beauty rarely strikes an emotional chord. For the most part, the acting is fine, but this cast of heavy-hitters is capable of so much more. Overall, there's little on display here that resembles anything like a familiar human emotion. Thankfully, Collateral Beauty clocks in at a reasonable hour-and-a-half and moves along at a decent pace. However, the narrative takes huge leaps in its final act, skipping over and outright ignoring certain thematic, dramatic and emotional elements. If anything, Collateral Beauty could have benefited from an extra five-minutes somewhere to clear these issues up.


For all its good-intentioned musing about life, death and human experience, Collateral Beauty fails to offer up a concrete message or anything approaching a satisfying narrative. What's worse, we never even get a proper explanation – despite two perfunctory mentions – of what 'collateral beauty' actually is…